Who are we and how did Expression Fiber Arts® come to be?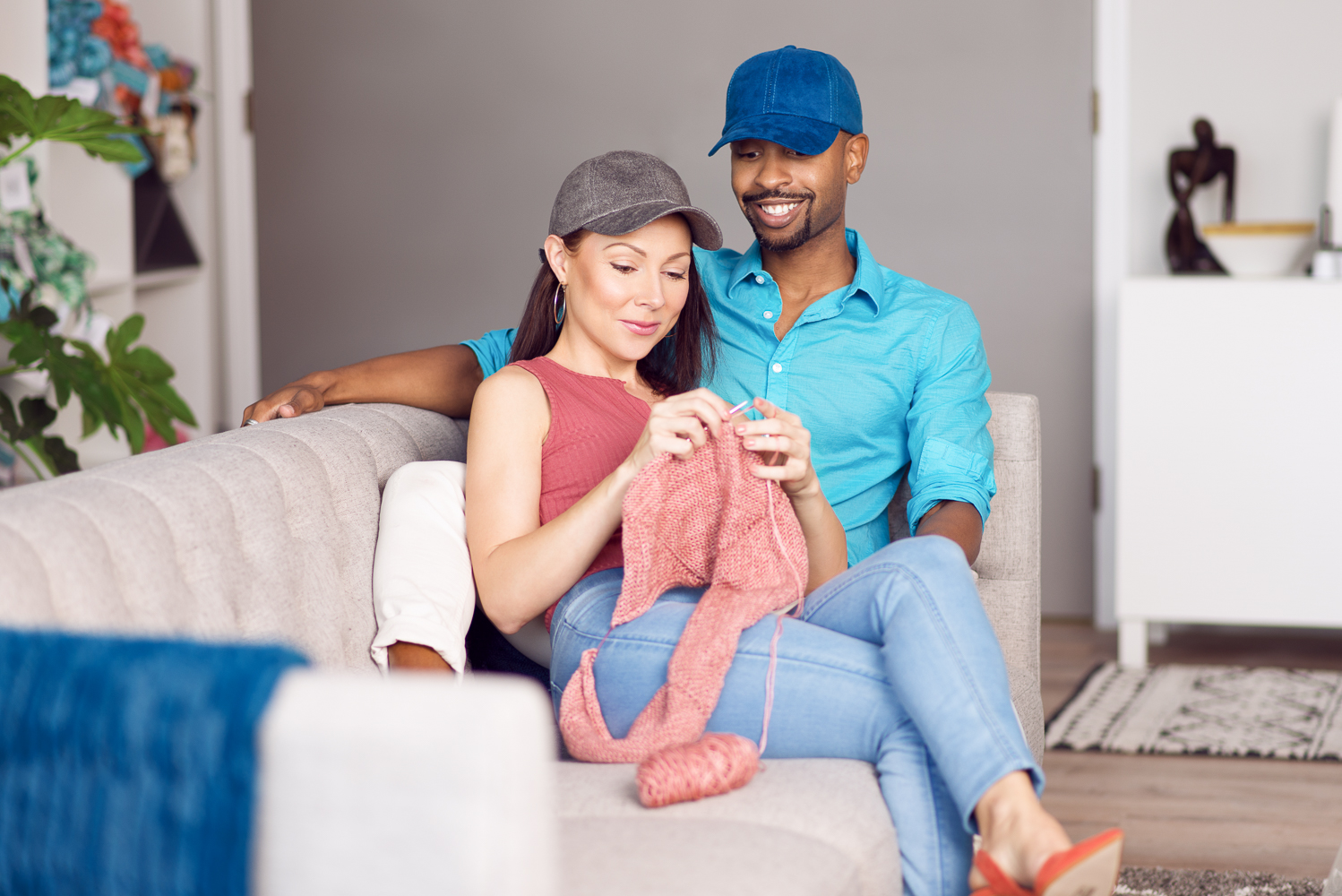 Hi. My name is Chandi and I'm the founder of Expression Fiber Arts®.
I've adored crocheting since I was a child (starting at just 9 years old) and have long had a passion for yarn.
In my twenties I learned to knit, discovered the fantastical world of yarn shops and knew I was fiber-hooked for life.
In mid 2011, still piecing my life back together from a divorce and a 4,000-mile move to Alaska, I asked myself one day what I would do each day if I could live my dream life.
I knew instantly. I wanted my own beautiful yarn-dyeing studio. I wanted a knitting blog to share my projects and inspirations with other fiber fanatics. I wanted to make the world a better place through my craft. And I wanted to offer heart-crushingly gorgeous shades of yarn and fiber.

And so Expression Fiber Arts® was born.
I sold my closet-full of Lolita dresses (I had ordered in a whole closet of dresses at one point in my life when I was convinced I wanted to dress like Marie Antoinette till my dying day. That lasted about 3 weeks.) to build up enough capital to place my first yarn order.
I began dyeing random shades and listing them to see which colors sold best and if I could even sell any at all.
It was a little scary. Having owned and operated my own cosmetic company in the past, I knew some about business operation, but yarn is quite a different pickle than cosmetics.
Sales began trickling in, and then picking up and then the snowball effect kicked in and here we are today.
I'm now delightfully married to my dreamboat and we spend each day together whipping up new and exciting projects for Expression Fiber Arts®.
We've relocated to sunny Charlotte, NC and just adore it here.
Our company stands for:
Bold Creativity ~ Self-Expression ~ Paying it Forward
Life is too short to waste on people or things you don't love. If I could pass one thing on to you it would be to instill the courage to live the life of your dreams. I feel this starts with fully and completely falling in love with yourself and knowing you are worthy of all things you desire!
Never give up. Even when you're afraid. Even when others say it can't be done. Show them it can. Be the inspiration that lifts their vibration to a new and higher level.
There were many times in my life when positive inspiration and encouragement (mostly through reading) were the only things helping me through. And so you'll find uplifting quotes, inspiring photos, words of wisdom and other such tid bits sprinkled throughout all I do: My product names, my blogging, my colors...
---
To make your experience with Expression Fiber Arts as delightful as possible, we try to:
•Create gorgeous colorways that make your heart jump with glee
•Answer emails quickly and clearly
•Ship quickly
•Keep you up-to-date on sales, new products and other news via our email newsletter.
•Create new colorways frequently so there is always something new and exciting for you!
•Be a positive inspiration, while still being totally real and honest so you know I'm just human like you! We are all in this life adventure together! Connecting with other yarnies helps us to know that we have something wonderful in common with other crafty souls... And in that, I hope you find joy!
---
Thank you for stopping by and I pray you receive as much joy and delight from my products as I do creating them for you.
May you be blessed.
Much love from me...

Chandi
Expression Fiber Arts®
"A Positive Twist on Yarn"
Sign up to the newsletter so you don't miss out on sales, new product announcements and other delicious happenings!! And remember to ENJOY this day as much as possible! Carpe Diem! Seize the day!